INNOVATIVE HEATING, VENTILATION AND AIR CONDITIONING INSTALLATION SPECIALISTS
OVER 30+ YEARS EXPERIENCE
Established in New Zealand since 2008, I.Air Projects have been specializing in the supply and installation of world-class Air Conditioning & Ventilation Systems for both Commercial and Architecturally Designed Residential contracts.
Founder & Director Canar Al Arfaj has over 30-years of proven experience leads this dynamic company daily.
Working on a variety of projects including
Medical Clinics
Dental clinics,
Large Scale Property Developments and
Apartment Blocks,
Commercial Buildings and
Commercial Offices,
Architecturally Designed Residential Properties
Rest Homes,
Theatres
Shopping Centres
Restaurants
Hotels
Motels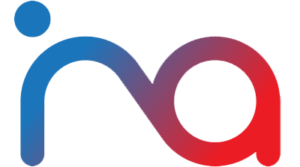 Honesty
Efficient
On time
HVAC
I. Air Projects can co-ordinate an Independent Qualified Person(IQP) to provide: inspections and reports, follow the requirements as set out in compliance schedules, supply reporting documentation for compliance and warrant of fitness and conduct annual maintenance for the HVAC system.
THE I.AIR PROJECTS PHILOPHY
To provide and co-ordinate a team of professionals to offer a complete package of services which fully comply with all council regulations and focus on value for money and client satisfaction.
We pride ourselves on our professionalism and we will always try and exceed your expectations. With I.Air You can expect polite, friendly and professional advice from all our experts before, during, and after the installation.
When it comes to heat pumps and ventilation there is nothing more important than the right advice. The correct size and positioning of your heat pump is critical for optimal performance and your comfort. Our team is highly trained to provide you with the right advice in your home or office.
NEED A FREE QUOTE TODAY ?